About Roman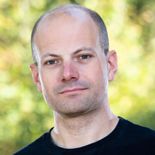 Hello, I'm Roman.
I write software, consult on and teach Linux/Open Source and live a colorful and global life. On this humble website I'm sharing articles about what I do in tech, general interests and the occasional odds and ends of life hoping to help and inspire all of you brave cybernauts out there.
Programming, Linux & Tech
Writing software and doing "Linux things" are my bread and butter. I focus mostly on web development on both the front and back end.
I'm a strong advocate of free software. Diving into Linux head first decades ago opened up a world of endless possibilities that I got to explore both for fun and profit.
My "career" started in the early days of the web making clunky websites. Yet soon I moved to the deep end of industrial applications like controllers and robotics as well as some serious Linux admin experience.
About this website
This little known corner of the web is my *creative outlet* as well as a place to publish brain dumps. Usually on technical topics but I reserve the right to sprinkle in some real life.
Work with me
I offer my services as a programmer and Linux/Open Source consultant and trainer. Feel free to get in touch with me if there's something I might be able to help you with.
Whats's with the dates?
Regular calendars make no sense to me. I track time using `year-day_of_year` as a format. But you can convert it to *normal* by clicking on it.
Contact
Wanna get in touch? Just fill out the contact form below and I'll get back to you as soon as possible.
JavaScript disabled
The contact for on this website requires JavaScript to be enabled.
Apologies for this inconvenience.